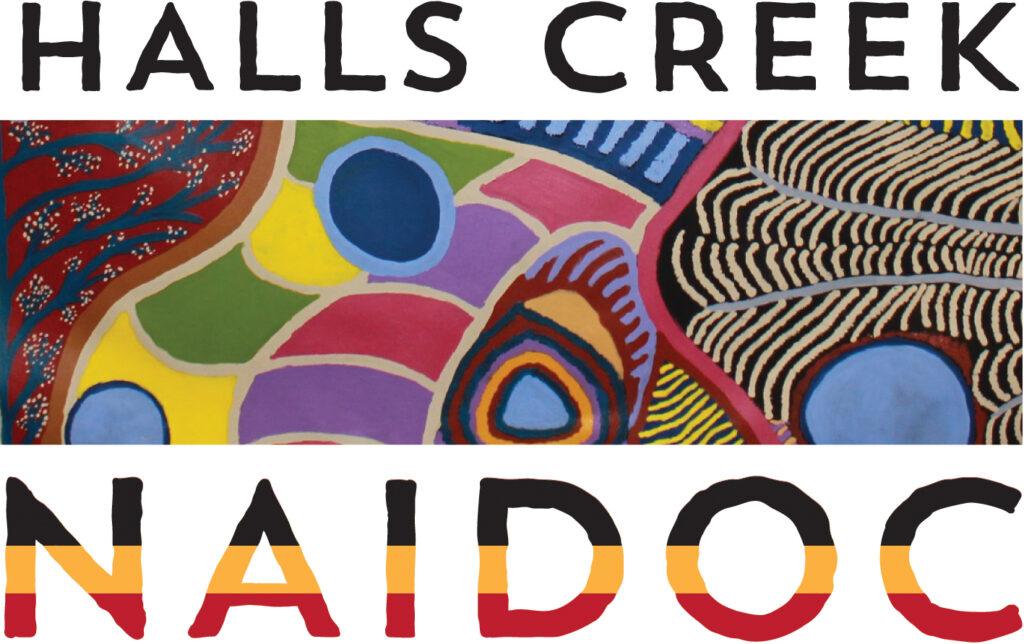 The theme to celebrate NAIDOC Week 2022 was get Up! Stand Up! Show Up! and our team did just that. On Monday 4 July locals and visitors alike took to the streets for the annual NAIDOC March, arriving to the Shire of Halls Creek Oval for a Smoking Ceremony performed by Elders Stewart Morton, and our very own Dean Mosquito. The party then gathered for a Welcome to Country spoken in both Gija and Jaru language, as well as English by Elders Stewart Morton and Josey Farrah, sharing traditional language and expressing their feelings on what NAIDOC, Language and culture means to them both.
The music got going, delivered by PRK Radio Halls Creek, and our team provided Roo Tail cooked up in the Googan hole at the Mens Tribal Centre. Everyone enjoyed the feed and the afternoon sun, followed by a live performance by Halls Creek band the Dodge City Boys.
On Friday 8 July to round the week out our Day Crew ran a t-shirt design workshop, where kids could make their own custom t-shits using paints and stencils, and also a Boomerang display and Boomerang throwing workshop. The Olabud team have a great collection of artefacts including boomerangs, tapping sticks and traditional tools, some very old, and some made by our team and the young mob we engage with. Kids got involved in Boomerang throwing, with painted targets to practice their techniques.
Check out the photos below, and click to enlarge.