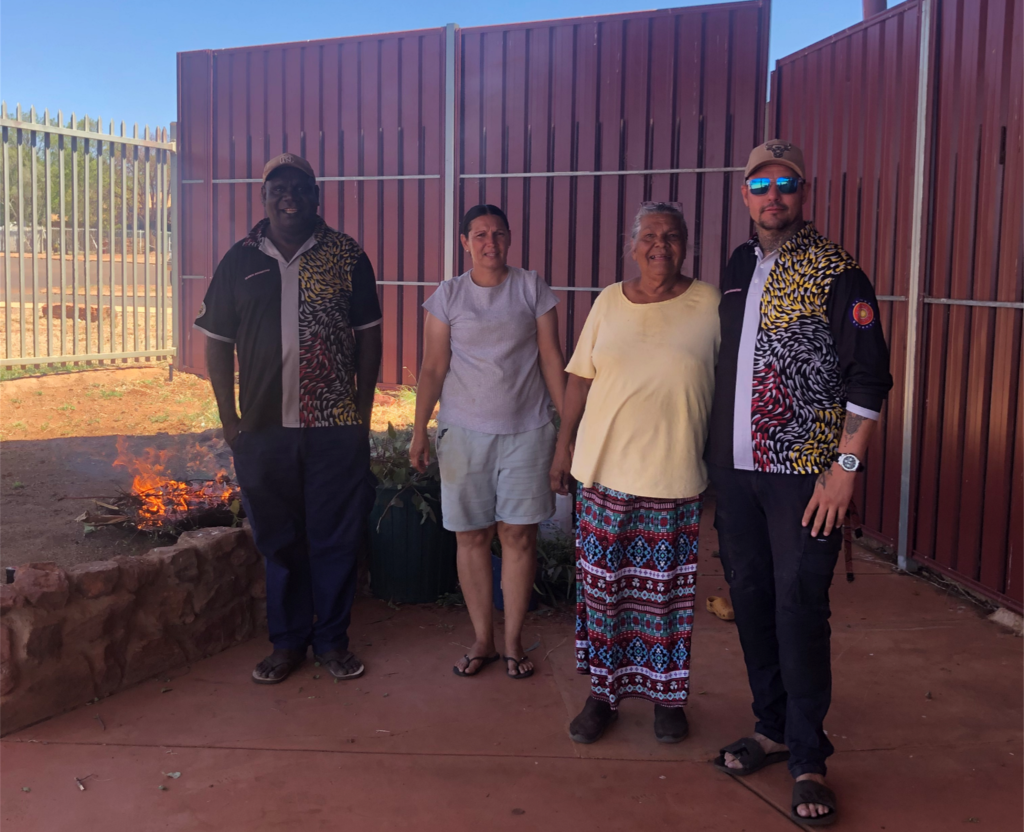 A refreshing update – the pool is back open! On Saturday 10 September our Directors, Dean Mosquito and Arron Little joined Shire President Malcolm Edwards and Rec. Centre Manager Ryan Chapman in formally re-opening the pool. Closed since October 2021, due to a lack of staff, the pool had deteriorated, and was at risk of being condemned. However, new Shire CEO Phillip Cassell saw hope for the pool, and upon the successful recruitment of the Rec. Centre Manager work to bring the pool back began.
Over 4-5 month period, the pool was drained, cleaned, repaired and re-filled. The hard work and persistence of the Shire Rec. crew was admirable, and the work paid off, with a sparkling blue oasis back in the middle of Halls Creek. Olabud Doogethu Directors Dean Mosquito and Arron Little, along with Elder Josie Farrer and daughter Renata, smoked the leaves of the Ecalyptus tree and the Konkerberry bush, welcoming the community back to the pool site. Walking through the smoke, children and adults alike came with excitement and enthusiasm, and took to the water on what was a beautiful September day.
Our staff look forward to working together with the Shire, the school and other local partners to utilise the Pool and the Rec. Centre as part of our ongoing efforts to improve experiences and outcomes for our young people and their families.