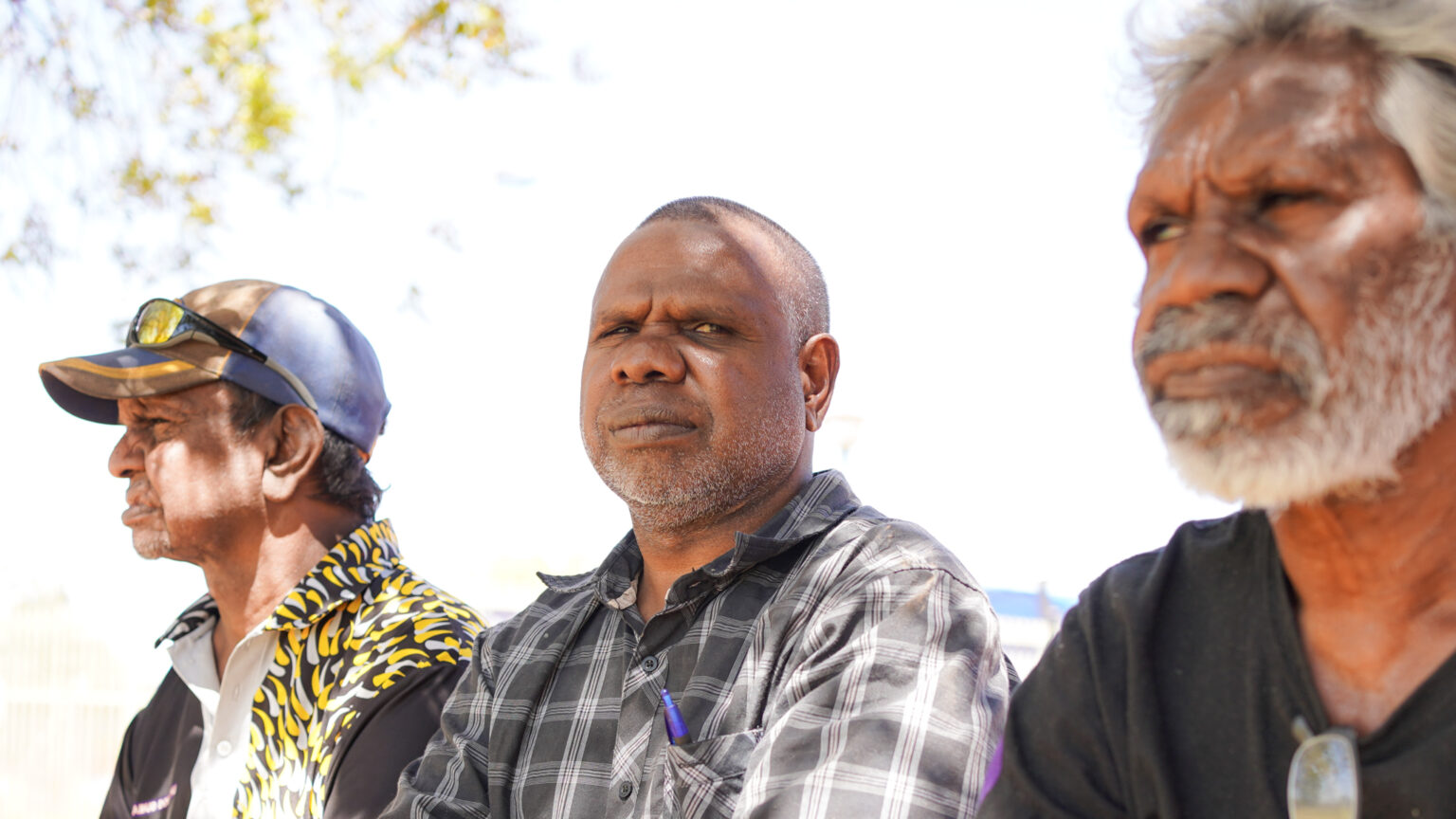 Olabud Doogethu has begun redesigning a new justice system in Halls Creek, guided by the expertise and world-leading research of Dr Harry Blagg, The University of Western Australia.
In Halls Creek, Olabud Doogethu has begun the journey to redesign the justice system that is based on the concepts of community justice (also known as 'restorative justice'), which allows communities to 'own' their own problems and play a key role in resolving them without using the courts and criminal justice system.
In partnership with Dr Harry Blagg from The University of Western Australia, Olabud Doogethu have begun to recreate the justice system in a way that is based in local Aboriginal law and culture, community-led solutions and strategies, and creating culturally-appropriate pathways for prevention, rehabilitation and support.
Dr Blagg visited Halls Creek and met with Olabud Doogethu earlier this year in April, which began the project of creating a new community justice system.
This initiative is being led by Olabud Doogethu's human rights team, which consists of Larry Smith, Dennis Chungulla, and Donald Butcher.
'We live and breathe on Aboriginal land, so our systems should also reflect this reality. There is no Aboriginal ownership or involvement in how justice is done, and by creating the right mechanisms – we can work in a more culturally-appropriate way,' said Larry Smith.
At the core of Olabud Doogethu's community justice initiative is putting the community back at the centre of dealing with local issues.
'Our community knows about the problems that we face and we also have the solutions. It's important for us to come together, to consult with our Elders, and most importantly for government and services to listen to us – how they can support us in the best way possible so we can create a better community for our children,' said Dennis.
Olabud Doogethu looks forward to working closely all key government agencies and stakeholders to create a better justice system in Halls Creek.